Community Emergency Awareness & Preparedness Day
Added on October 14th, 2014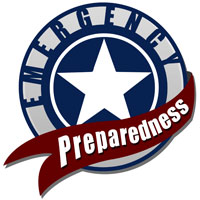 Stay Informed And Learn About:
Where to go in a crisis
Food Pantries
Access to Services
What supplies to have on hand
Emergency Feeding programs
And More!
Satuday, October 18th 1030am - 3:00pm Alcoa Fastening Systems, 1 Corporate Drive, Kingston NY 12401
Sit and Be Fit
Added on October 9th, 2014
Vivi shares a good home excersize program she found on the WNYED channel.
Sit and Be Fit is an award-winning exercise program for senior citizens and individuals with limited physical motion, that is available on video tapes and is distributed to public television stations (although not by the Public Broadcasting Service (PBS)
It plays on the SWNYED channel at 3 PM on Monday through Friday.
New Branch
Added on September 22nd, 2014
SSIP Tri-County is our new branch out on Route 28 in the Margaretville area. Please tell your friends in that area about this new branch. The President is Ralph Darmstadt. You may call him at 845-254-4368 or send an email at: RedRedKill@gmail.com
Finances Update
Added on September 15th, 2014
Mary Jones sent a report that we have a balance of $2735.20. Our expenses since the last meeting totaled $310.00 for the following: $50.00 for dessert at our last meeting, $75.00 to the NYS Senior Action Council and $185.00 for yoga and Community Center.
New brochures are due to be printed. Florence Staats reminded us that our website should be updated. It was suggested that we pay Max to do this.
Workshop on "Food Matters"
Added on September 11th, 2014
Vivi announced our October SSIP Workshop on "Food Matters" to be held on Tuesday, October 14, 2014 from 1:00PM to 3:30PM at the Rosendale Theater. There will be an afternoon panel discussion featuring the following:
John N. Novi, The Depew Canal House – Cooking Sensibly for One
Brooke Pickering-Cole, Hudson Valley Farm Hub – Working towards a More Resilient Food System
Rachel Robinson, R.D., ShopRite of Kingston – Smart Shopping for Healthy Aging
Marge Gagnon, RN, MS, CNS, – Rose Women's Care service – Changing Resources Refreshment will be provided and the event is free and open to the public. Members are urged to help fill the Rosendale Theater that day!