Recent News
Martial Arts Lecture
Added on November 15th, 2014
A special demonstration of "martial arts" will be held during the Wednesday, November 19th SSIP meeting.
The teacher is Accord resident Dylan Case. Among other things, Dylan will explain martial arts as a system of calling on physical energy, when energy is needed, much of it through effective breathing and balanced body moves. The system was perfected centuries ago in the Orient-Dylan's brand is known worldwide as "Gung Fu."
Dylan leads a weekly class attuned to various levels of his students. All of us- even the young and timid as well as the older and less rugged-can gain greater strength and physical dexterity after a few weeks of lessons. Gung Fu can be of use at every-day situations. Among a myriad of them, making deft moves through the shopping line, besides discouraging bullying in school yards.
Next Step Home
Added on November 8th, 2014
Vivi shares information about Next Step Home, a new service of interest for our members.
Move Manager Specialists, Colleen Mountford and Tom Benton provide help for seniors looking to downsize either in their own home or moving to a new location. They specialize in helping clients with the emotional and physical aspects of the transition process.
Services they provide include:
Organizing
Creating a space that works better for you
Hiring and overseeing contractors
Packing and unpacking
Hiring and overseeing moving company
Sale, donation and/or disposal of unwanted goods
For a Free one hour consultation, call 845-594-5913.
SSIP Holiday Bus Trip
Added on November 8th, 2014
Mark you Calendars! On December 11th we are visiting Metropolitan Museum of Art for our Holiday Bus Trip.
Cubism



Exhibiting how Cubism changed the way we see the world, this collection includes eighty works by Braque, Gris, Léger and Picasso.

El Greco in New York



On the 400th anniversary of El Greco's death, this panorama of his art is unrivaled outside Madrid's Prado Museum. The Frick Collection will also display its paintings.

Madame Cézanne



These Cézanne portraits, at once alluring and confounding, trace his lifelong attachment to Hortense Fiquet, his wife, the mother of his only son, and his most painted model.
Read More on the Event Page
Food Matters Recap
Added on November 1st, 2014
Judy Deming writes,
The subject of food has so many possibilities, and our speakers covered a lot:
Brooke Pickering-Cole introduced us to the exciting new Hudson Valley Farm Hub project, which will come to affect all of our local farmers and our local food.

Rachel Robinson told us about the diet, nutrition, and shopping services available to anyone, free of charge, at our supermarkets (She is at ShopRite). Who knew?

Margaret Gagnon , an expert in community resources, introduced us to the many services available to our population, regarding food and health.

And John Novi, entertaining and skilled chef at DePuy Canal House, is an example of how our local restaurants are making creative use of local foods and bring in the public with such plans as: grandparent/grandchild cooking classes.
We really had fun with this one, as we batted around ideas and worked out details. We've gotten lots of feedback and are already thinking about next year, which will be bigger and better. We hope that some of you will join us with your ideas and help.
Community Emergency Awareness & Preparedness Day
Added on October 14th, 2014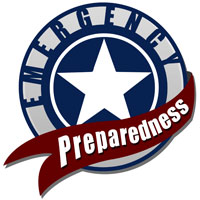 Stay Informed And Learn About:
Where to go in a crisis
Food Pantries
Access to Services
What supplies to have on hand
Emergency Feeding programs
And More!
Satuday, October 18th 1030am - 3:00pm Alcoa Fastening Systems, 1 Corporate Drive, Kingston NY 12401
Sit and Be Fit
Added on October 9th, 2014
Vivi shares a good home excersize program she found on the WNYED channel.
Sit and Be Fit is an award-winning exercise program for senior citizens and individuals with limited physical motion, that is available on video tapes and is distributed to public television stations (although not by the Public Broadcasting Service (PBS)
It plays on the SWNYED channel at 3 PM on Monday through Friday.
New Branch
Added on September 22nd, 2014
SSIP Tri-County is our new branch out on Route 28 in the Margaretville area. Please tell your friends in that area about this new branch. The President is Ralph Darmstadt. You may call him at 845-254-4368 or send an email at: RedRedKill@gmail.com
Finances Update
Added on September 15th, 2014
Mary Jones sent a report that we have a balance of $2735.20. Our expenses since the last meeting totaled $310.00 for the following: $50.00 for dessert at our last meeting, $75.00 to the NYS Senior Action Council and $185.00 for yoga and Community Center.
New brochures are due to be printed. Florence Staats reminded us that our website should be updated. It was suggested that we pay Max to do this.
Workshop on "Food Matters"
Added on September 11th, 2014
Vivi announced our October SSIP Workshop on "Food Matters" to be held on Tuesday, October 14, 2014 from 1:00PM to 3:30PM at the Rosendale Theater. There will be an afternoon panel discussion featuring the following:
John N. Novi, The Depew Canal House – Cooking Sensibly for One
Brooke Pickering-Cole, Hudson Valley Farm Hub – Working towards a More Resilient Food System
Rachel Robinson, R.D., ShopRite of Kingston – Smart Shopping for Healthy Aging
Marge Gagnon, RN, MS, CNS, – Rose Women's Care service – Changing Resources Refreshment will be provided and the event is free and open to the public. Members are urged to help fill the Rosendale Theater that day!